Blending eyeshadow and eyebrow and eyeliner set WOW Makeup
Blending eyeshadow and eyebrow and eyeliner set WOW Makeup
A set of two eye makeup brushes from the WOW Makeup collection. Includes:
It is designed for smoothly blending the borders between shadow colors. The distinctive shape of the bristles allows for gentle and layered distribution of cosmetics. Your makeup will be free of streaks and sharp cuts. It will also work great for highlighting the eyebrow arch. It has fine synthetic bristles.
Eyebrow and eyeliner brush
The slanted brush is designed for shaping eyebrows and for precise eyeliner. It has perfectly cut, contoured hypoallergenic bristles, which ensures the precision of any eye makeup.
Meet and fall in love with WOW Makeup's hit collection of brushes. Its unparalleled neon color scheme will catch your eye and make it stand out from the crowd of other makeup accessories.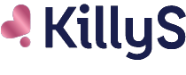 Current trends
Accessories designed in line with trends
Innovative ideas
Openness to new interesting solutions
Quality and precision
Focus on details and accuracy of workmanship
Social proof
Trust and loyalty of clients
A wide portfolio
A large selection of beauty accessories categories