Eyeschadows brushes – set WOW Makeup
Eyeschadows brushes – set WOW Makeup
A set of two ceni application brushes in neon from the WOW Makeup collection. Includes:
A fluffy contoured brush that makes it easy to apply shadows and create the perfect eye makeup. It has very fine synthetic bristles.
Brush for precise shadow application
It has fluffy contoured bristles and will work well when you want precise application of your chosen shadow color. It will work well for everyday eye makeup.
Explore the WOW Makep brush collection and fall in love with the neon colors. Its unprecedented color scheme will catch everyone's attention, making it stand out from the crowd of other makeup accessories.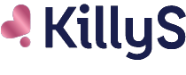 Current trends
Accessories designed in line with trends
Innovative ideas
Openness to new interesting solutions
Quality and precision
Focus on details and accuracy of workmanship
Social proof
Trust and loyalty of clients
A wide portfolio
A large selection of beauty accessories categories