Eye brush set Bubble Brush
Eye brush set Bubble Brush
The Bubble Brush series consists of seven brushes in the most trendy pastel shades. Their colours are inspired by the rainbow reflections of soap bubbles. This is a subtle yet sweet collection, full of positive energy.
Eye brush set Bubble Brush:
A brush designed for the application and blending of pressed, loose and cream shadows. The fluffy bristles allow the shadows to be evenly and precisely distributed across the eyelid.
A brush designed for precise shadow application. The practical, rounded shape of the bristles allows for precise application of shadow on the lower eyelid and the crease of the eyelid.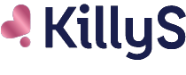 Current trends
Accessories designed in line with trends
Innovative ideas
Openness to new interesting solutions
Quality and precision
Focus on details and accuracy of workmanship
Social proof
Trust and loyalty of clients
A wide portfolio
A large selection of beauty accessories categories