Let's make a diffeerence together!
Choose wht is best for Our Earth.
Hair brush made of biopolymers of straw and resin.
Hair brush made of biopolymers containing straw fibres and resin, which can reduce CO2 emission during production. It's recyclable and reusable. Uktra light design makes that when combing, it massages the scalp and adapts to its shape- the massage improves circulation and stimulates hair roots, which prevents from excessive hair loss and accelerates hair growth.
Purchase & help great cause!
1% of your purchase helps to clean the planet.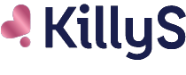 Current trends
Accessories designed in line with trends
Innovative ideas
Openness to new interesting solutions
Quality and precision
Focus on details and accuracy of workmanship
A wide portfolio
A large selection of beauty accessories categories
Social proof
Trust and loyalty of clients