Fan brush Bamboo Collection
The fluffy brush from Bamboo Collection has vegan soft bristles. It has a unique fan shape, so you can use it to remove excess cosmetics from your face or cheeks.
Bamboo, natural hande,
Vegan, very soft bristles,
100% recyclable aluminium ferrule
100% recyclable PLA window
Our packing is made of recyclable kraft paper
Fluffy blush made of delicate, synthetic bristles for applying loos, pressed and mineral powders. Hight quality bristles and a rounded brush head quarantee an even, uniform makeup finish.
Let's the make change together!
Let's choose what's best of Our Planet!
Purchase & help great cause! 1% of your purchase helps to clean the planet.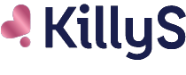 Current trends
Accessories designed in line with trends
Innovative ideas
Openness to new interesting solutions
Quality and precision
Focus on details and accuracy of workmanship
A wide portfolio
A large selection of beauty accessories categories
Social proof
Trust and loyalty of clients