Biodegradable make up sponge
New sponge in its biodegradable version consists of 100% natural ingredients. The composition is mainly cornstarch, sugar cane juice and tapioca flour. There are no CO2 emissions during its production and less water is used.
The sponge is soft and pleasant to touch and its classic shape allows for a thorough application of the product without its absorption, giving the effect of a perfectly smooth complexion.
biodegradable
vegan friendly
cruelty free
100% natural soft foam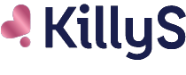 Current trends
Accessories designed in line with trends
Innovative ideas
Openness to new interesting solutions
Quality and precision
Focus on details and accuracy of workmanship
A wide portfolio
A large selection of beauty accessories categories
Social proof
Trust and loyalty of clients